Shinchon-Dong House
Gyeonggi-do, Republic of Korea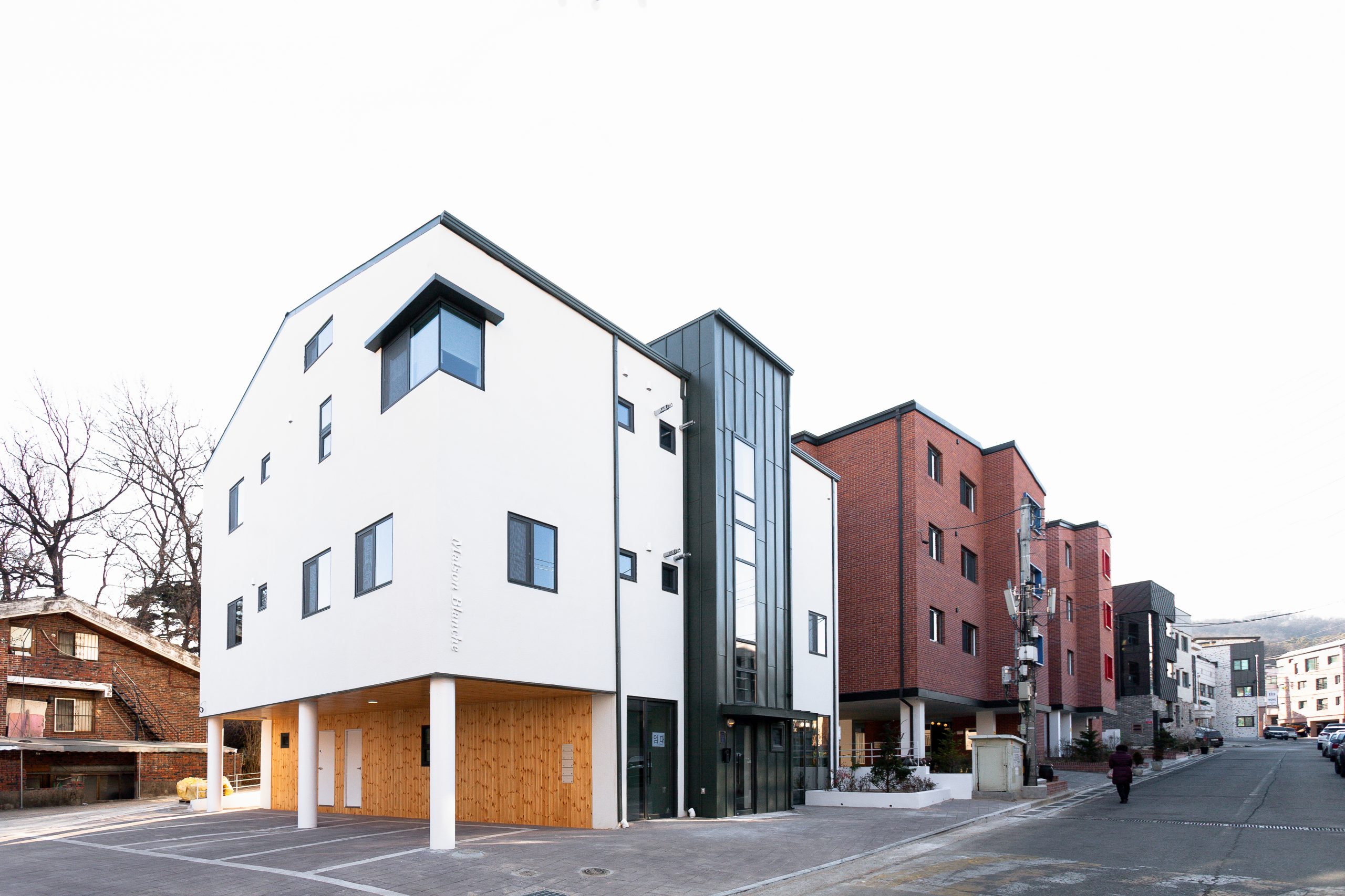 The client's family and parents live together in this house. His parents' rooms and family rooms were separated from the entry foyer in order to manage energy and maintenance efficiently when the house is empty due to a long business trip.
The technical pillars of intervention
Shinchon-dong House was born from the client's desire to be able to live in a healthy and warm house by using Wood wall method, unlike his old house that was cold in the winter and hot in the summer. The design studio NOVA was able to realise the clients' wishes.
There is a pilot parking lot on the first floor, and it can be used as a small yard if you need because the walls and ceiling of the parking are made of wood. We needed a finishing material with warming the house, excellent aesthetics. So, Sinchon-dong House was finished in the external facade with the cork based coating Decork Alfareflex, the solution with high insulation properties and ables to reflect UV-solar radiations. The project was completed in 2018.

Thermal Conductivity
λ = 0,057 W/mK
Thanks to the right mix of carefully selected natural raw materials, the product achieves very high thermal insulation performance

SRI
100%
Thanks to its high reflective capacity, UV rays do not penetrate the wall and do not heat the interior spaces, significantly improving thermal living comfort

Crack Bridging
Class A5
The cork and other natural raw materials that make up the solution ensure that the material is highly resistant, able to withstand even significant structural movements
Decork Alfareflex
Ultra-reflective white finish based on cork and water-based resins for exterior walls capable of reflecting incident solar radiation